Vox Veritas Digital
Landing page design and development
The Vox Veritas Digital project encompassed the design of the landing page and the development of the company's corporate website. The primary aim was to develop a corporate landing page that showcases expertise in DAM, effectively communicates Vox Veritas Digital' offerings, and seamlessly connects with Theresa Regli's personal landing page.
The solution revolved around reimagining the visual aesthetics, enhancing user experience, and ensuring seamless integration between Theresa Regli's personal brand and Vox Veritas Digital' corporate identity.
Website
voxveritasdigital.com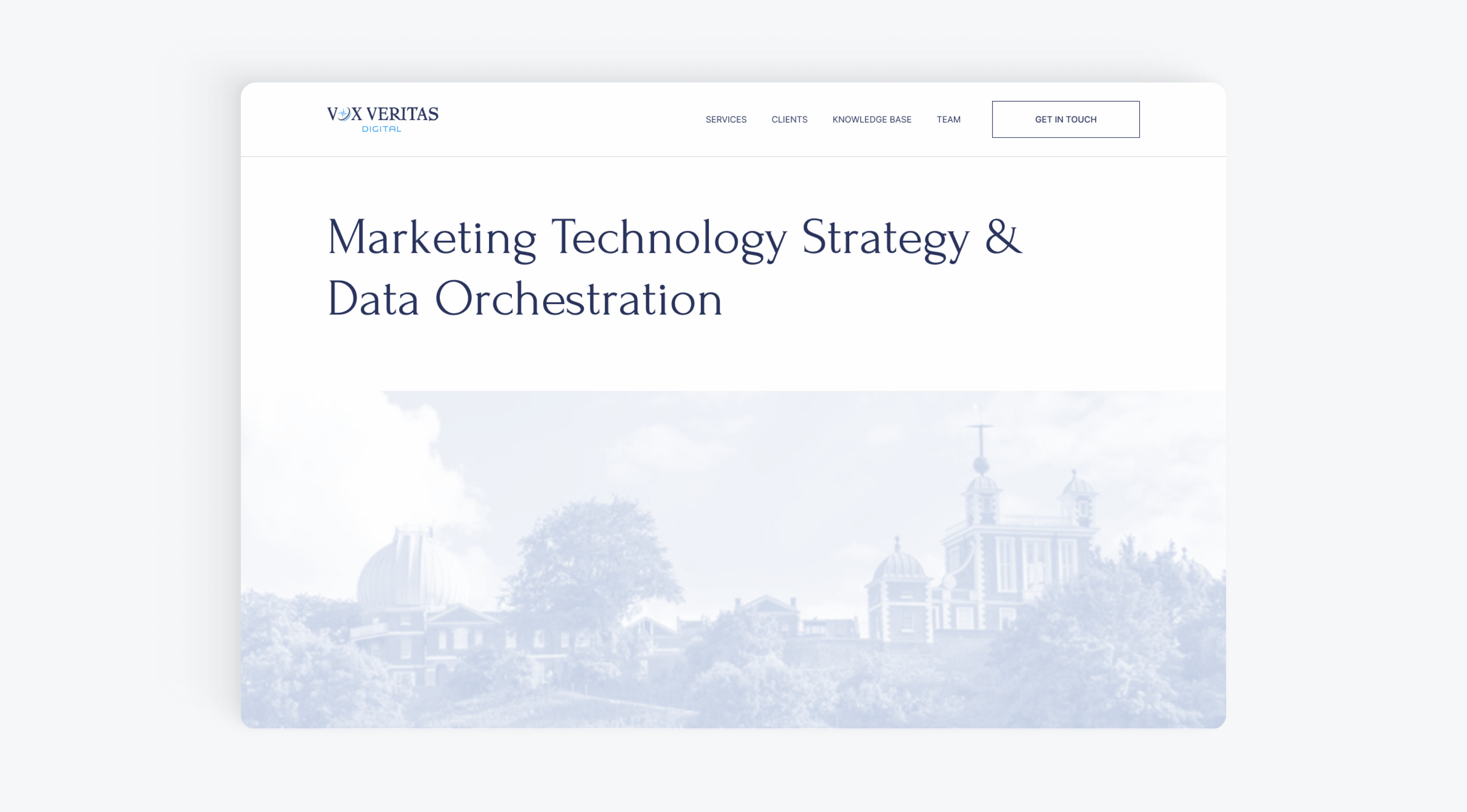 Services we provided
Website Development
Landing Page Design
UI/UX Design
Knowledge Base Access
About the Client
Vox Veritas Digital is a company founded by Theresa Regli, helping companies plan, optimize, and implement digital asset and media management strategies. Theresa Regli, a renowned figure in DAM since 2008, has guided over 300 DAM system procurements and authored extensive research on 50+ DAM systems. The core objective was to channel clients from Theresa's personal landing page to the corporate website to foster heightened interest in their services.
Challenge
Designing the corporate landing page presented multiple challenges. The design needed to convey Vox Veritas Digital' reputation and credibility within the DAM industry while maintaining a cohesive visual connection with Theresa Regli's personal landing page. ElifTech's approach to the Vox Veritas Digital project involved reimagining the visual style and constructing a user-intuitive website, balancing the aesthetics, brand messaging, and navigational elements to create a seamless experience.
Solution
Visitor Flow Analysis & Optimized Navigation
UI/UX Design
Mobile Responsive Design
Brand Identity
Web Development
To provide visitors with a seamless journey through the Vox Veritas Digital corporate website, a comprehensive analysis of visitor flow was conducted. This analysis enabled a deeper comprehension of user navigation patterns, highlighting potential hurdles or opportunities for enhancement. Informed by these insights, we fine-tuned the navigation framework by strategically positioning links and compelling calls to action.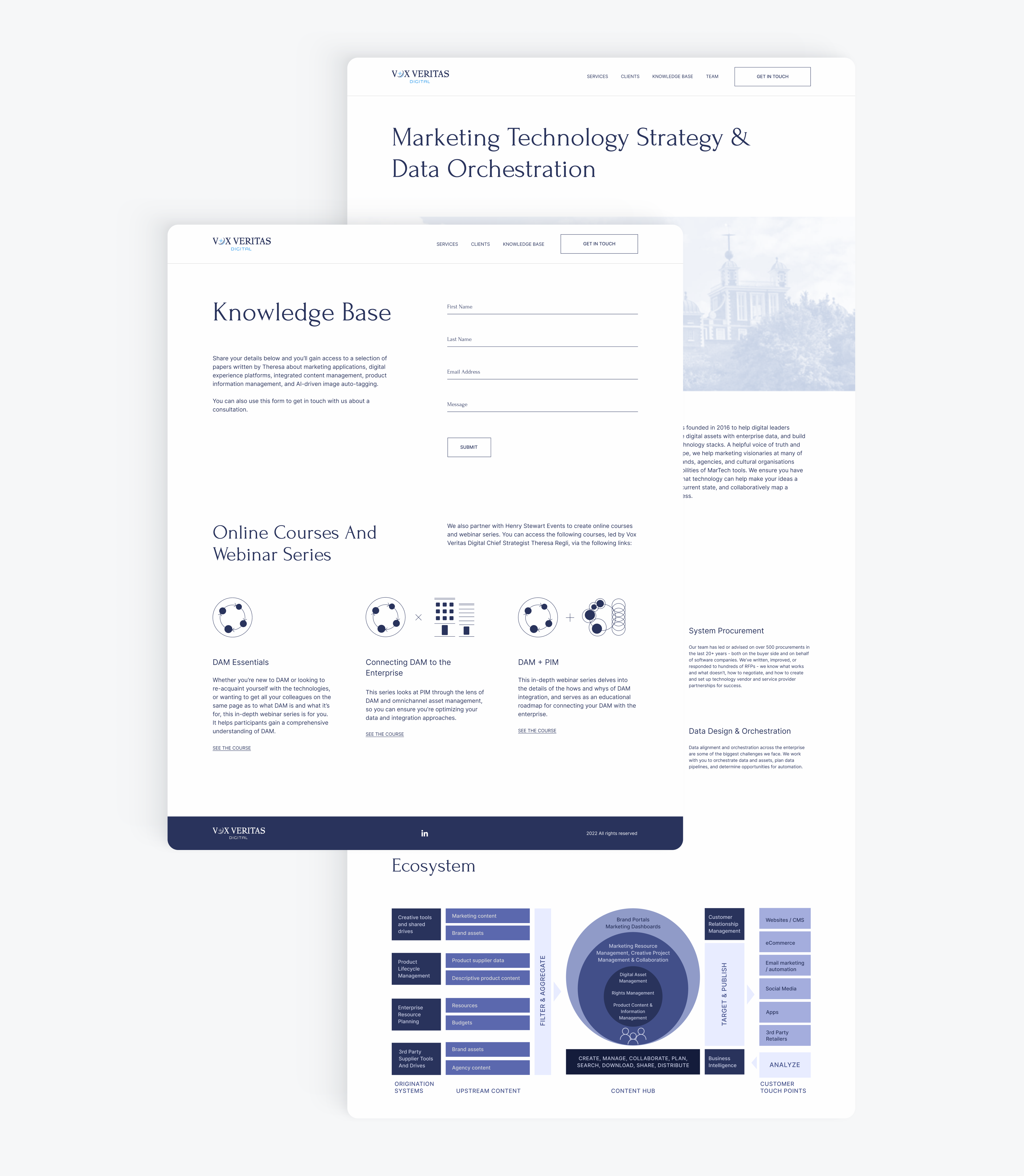 Key Results and Business Value
Enhanced User Experience
Strengthened Brand Perception
Heightened Conversion Rates
Scalable Content Management
Long-Term Business Growth
The user-centric design facilitated smooth navigation, contributing to heightened user engagement and a positive experience.
Colors

Typography

Features Delivered
Personal Contact Blocks with "Contact Us" Link
Knowledge Base Access (Course Links)
Company Information Blocks with Contact Forms
Personalized information blocks were created, showcasing essential details. These blocks included a "Contact Us" link that directed visitors to Vox Veritas Digital' contact form, simplifying direct communication.