How to Hire an Offshore Software Development Team: The Full Guide for Startup Founders
If you're a startup founder, the last thing you have time for is managing an offshore software development team. You've got enough to handle just keeping your head above water: getting customers, building your product, and hiring the right people.
And yet, if you want to succeed in today's fast-paced business world, you need to be able to build products quickly and efficiently. And that's where outsourcing software development comes in—but how do you know which direction to go?
What should you be looking for when hiring an outsourcing partner? How will they help you meet your goals? And how do you know if they're really going to deliver?
This is a comprehensive guide for startup founders considering outsourcing software development, preferably in Ukraine. We'll walk through the entire process of finding and working with an offshore software development team so that the next time someone asks you if they should outsource their tech development needs, your answer will be "yes!"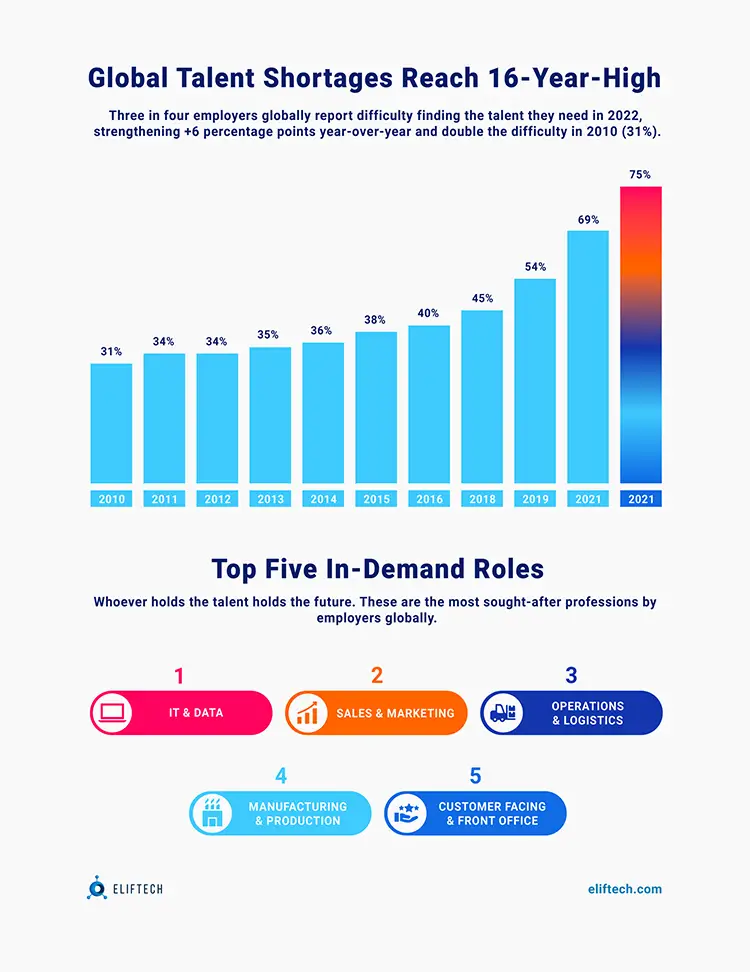 What Is an Offshore Software Development Team?
An offshore software development team is a group of software developers who are located somewhere other than the company they're working for. Offshore software development teams are most commonly found in countries like Ukraine where there is a large population of highly skilled engineers willing to work for lower wages compared to the US.
There are many advantages to using an offshore software development team. The best part is that they can help you get your product to market faster than ever before while saving you money and bringing in more revenue.
Here are just a few of the many benefits of working with an offshore team:
- You don't have to worry about language barriers or cultural differences when communicating with your offshore team.
- Your project will be completed faster, which means you'll have more time for other projects and tasks that need your attention.
- You'll save money by outsourcing your project overseas because it's much less expensive than hiring someone locally.
- You'll have access to a wider range of talent than you would if you were hiring locally.
- You can hire an entire team of experts, which means you don't have to worry about finding someone for each specific role in your project.
- You can hire people who are well-versed in the latest technologies, which means they'll be able to help you keep up with changes in your industry.
Hiring an offshore development team means:
An accurate calculation of the budget and timing. Experienced developers and managers who often work with startups know how long it takes to develop a product with a particular functionality. Therefore, they can accurately calculate their time and warn of all possible changes.
Professional communication. Project managers in software development companies understand what it takes to communicate effectively with clients, and they know how to keep them informed of the progress of their projects. This can be very helpful if you don't have much experience in this area.
Expertise. A team of experienced professionals can take responsibility for the result ensuring the software is delivered on time, within budget, and meets the desired quality standards. They can analyze the customer's request and advise on the best possible technical solution under the request. Also, they can suggest alternative approaches that might work better and ensure that the final product meets the customer's expectations.
5 Signs You Need to Offshore Software Development
If you have a well thought idea. If you have a great idea and you're looking for someone to help you build it, then outsourcing software development is probably the right choice. You don't need to know how to code; all you need is an idea that has potential.
If you have conducted research that confirms that you can make money on your idea. Even the greatest idea is not a guarantee for success — unless substantiated by research and numbers. Therefore, it is important to analyze the market, find out the needs of future users, identify competitors and understand how to stand out from them.
If you think about a budget. If you're a startup and don't have the budget to hire full-time employees, then outsourcing IT development may be your only option. When you outsource, you pay for services instead of salaries; this way, you can focus on other aspects of running your business. You can also outsource part-time or full-time depending on what works best for your business.
You already launched an MVP (Minimum Viable Product), which is in demand. If your application with a minimum set of functions is already generating income and you understand how to develop it further, it's time to look for developers.
You have an interesting brand behind you. If you are releasing a new product under a brand that's already known to the audience, most likely, you already have a concept and a marketing strategy. What's left is to make a quality product that will satisfy loyal customers.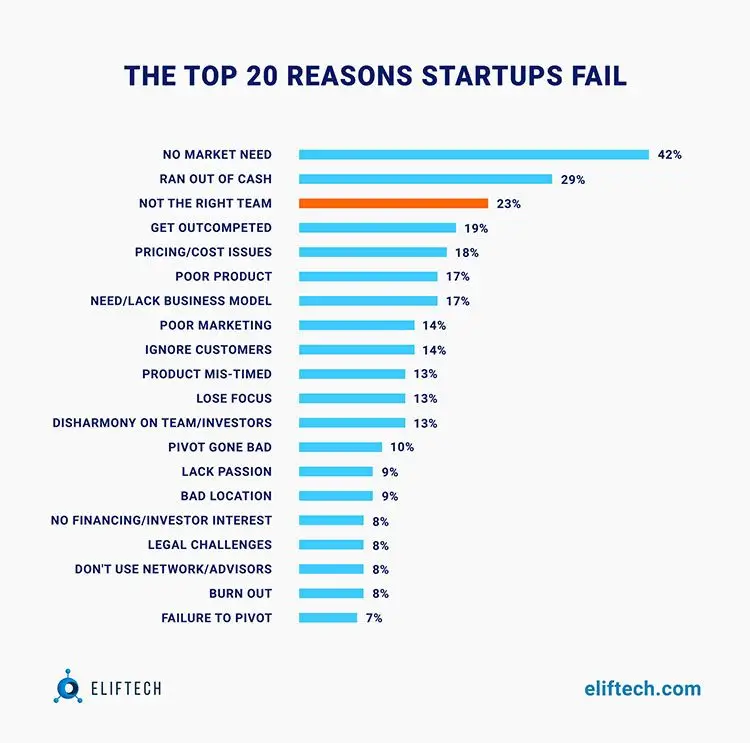 How Do I Find the Right Offshore Software Development Team?
The first step is to find an offshore software development team that can meet your needs. There are many companies that provide offshore software development services, but only a few of them are truly capable of handling large projects. It's important to be very selective when choosing a company because it can save you time and money in the long run.

When choosing an offshore software development company, there are several things to consider. You should look for:
1. A team that has experience in your industry (if applicable).
2. A company with a good track record.
3. A company that offers competitive rates.
4. A company that is willing to provide references.
5. A company that is willing to provide a detailed scope of work.
One of the most common ways to find a reliable offshore software development company is to search online for reviews of different companies on sites like Clutch, Capterra, Pangea, and Desighrush.
Look for companies that have been in business for at least two years, preferably more. You should also look at their websites and social media accounts to see what kind of projects they've worked on in the past. You should also read through their reviews and make sure they are active on social media.
If a company doesn't have any reviews or social media presence, then this is usually a bad sign. The last thing you want to do is hire an off-shore team that has been inactive for years and will struggle to provide the same level of service as other companies.
It's also important to look at the company's portfolio. You want to see what kind of projects they have worked on before, as well as how big those projects were. This can help you determine if a company is right for your project or not.
What Should My Budget Be for Hiring an Offshore Software Development Team?
The budget is one of the most important factors when choosing an off-shore development team. However, it's also one of the hardest things to pin down because there are so many variables that can affect it.

The budget for hiring an offshore software development team will vary from project to project. The first thing you need to do is estimate how much work needs to be done and how many people will be working on it. The price of a project is usually determined by the size and complexity of the idea, along with how much work needs to be done.
On average, the price for developing an information technology project in Ukraine will be 10 times less than that for the same service in the USA.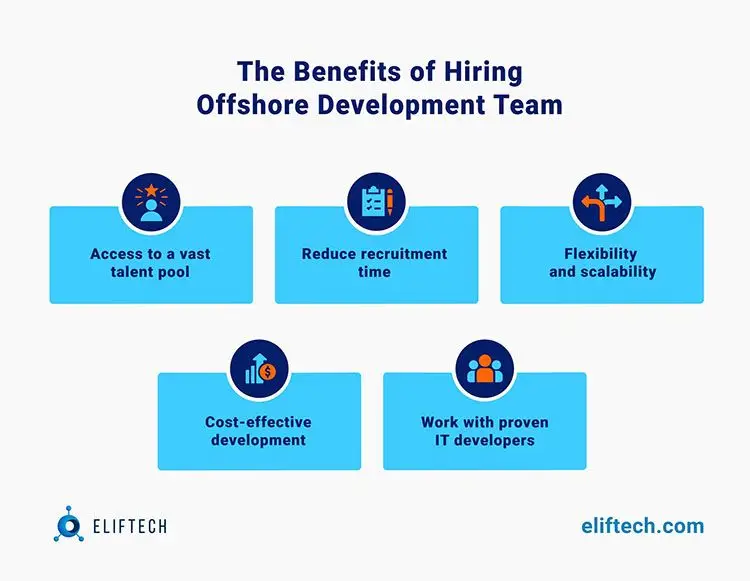 Why Hire An Offshore Software Development Team In Ukraine?
Ukraine's IT market is booming: it boasts 200,000 software developers and IT specialists working within 1,600+ IT companies. As a result, Ukraine was recognized as the "Outsourcing Destination of the Year" by Global Sourcing Association (GSA) in 2017 and 2021.
Ukraine has played a major role in the tech industry for years—and for good reason. They have a great education system and a highly-skilled workforce who are passionate about technology and innovation. The focus on quality education in this area helps Ukraine stand out as a source of IT engineering power in Central and Eastern Europe.
One of the biggest benefits is that you can get top-quality work at a fraction of the cost. They also have some of the lowest prices on the market when it comes to offshore software development teams, which means you can save money while still getting top-notch skill sets from developers who live just across the pond from Europe and North America.
You can also take advantage of their timezone, which is one hour ahead of Eastern Standard Time in North America and two hours ahead of British Summer Time. This means that when you're working with your local team during business hours, they will be able to finish tasks before they go home for the day!
Moreover, outsourced software development services continue to gain momentum in the global economic arena. ElifTech is no exception and is among the leading players in the market. The potential of our team lies in the comprehensive knowledge of IT technologies and is reinforced by many years of experience employees.
ElifTech pays attention to employees and members of our company. As a result, we have outstanding programming skills and qualified development teams. Moreover, Eliftech pays due attention to the knowledge of the English language and strengthens employees' skills through special courses. As a result, 80% of IT workers have sufficient and high levels of English proficiency.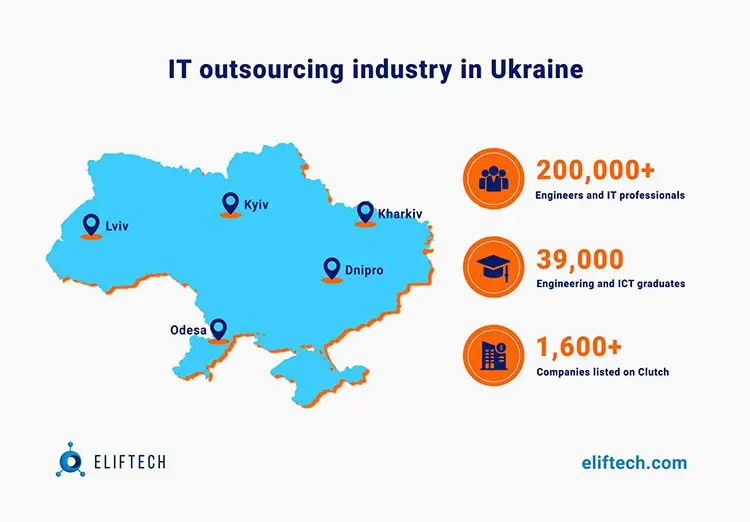 Benefits of Hiring the ElifTech Development Team
ElifTech has offered offshore software development services with a dedicated team of programmers since 2013. Our goal is always the same: To build products that will help our clients succeed in their industries.
At ElifTech, we believe in providing our clients with high-quality products. We also believe in giving our clients the best possible experience during the process of creating that product.
The decision to hire offshore developers in Ukraine, particularly ElifTech, is a way to stand out with the final high-quality software product. We provide the next outsourcing services:
Research and analysis
Engineering
Product engineering
UX / UI Design
Custom web/software/mobile development
QA and testing
Software audit
Consulting
Team extension
CTO as a service
ElifTech employs highly qualified employees with experience in conducting similar projects. In addition, the company was engaged in the implementation of more specific IT services in Ukraine in the following industries:
IoT;
E-Commerce;
FinTech;
Healthcare.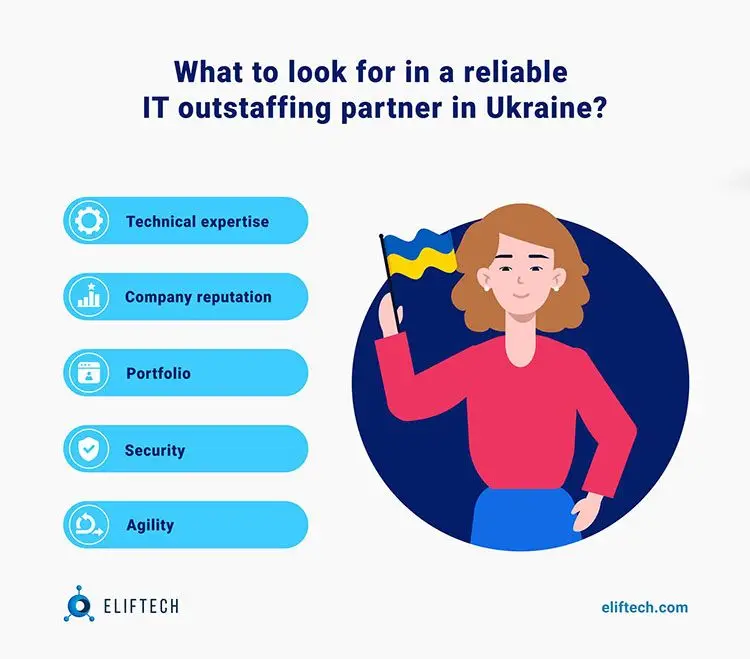 Tips and Advice: How to Make the Right Choice?
Here are some tips for startups and startup owners:
Feel free to ask any questions. The more you learn from a conversation with a future contractor, the better. Ask everything you do not understand - you are an expert in your field and are not required to understand IT. It is easy to tell you about the development process - this is the task of a dev or a project manager.
Compare. You don't have to go to the first freelancer you find or contact the custom software development company that will be the first in the search results. Instead, consider as many options as possible, and compare.
Confirm all details. Discuss with the future contractor scope of work, timelines, budgets, and what terms to focus on. Ask what may potentially go off the rails and what causes time delays and the budget overrun. Agree on how often you communicate with the team and how you can control the work.
So, if you're a fresh and crisp startup looking for talented engineers and coders to build "the next new thing", contact us, and we'll help you scale up your startup.