BidBuild
CRM and ERP Development
ElifTech was approached by the company Wahoo Pools, a manufacturer of luxury pools for mansions, to develop a custom CRM and ERP solution. The platform aimed to streamline lead management, sales tracking, and order management while facilitating proposal creation, transition of approved proposals into active jobs, billing and invoicing, and monitoring financial metrics in real-time, allowing for better budgeting and forecasting.
Initially designed to meet the needs of Wahoo Pools, the platform was later transformed into a Software-as-a-Service (SaaS) product for usage by other companies. The main goal was to improve sales and operational processes, financial management, and accounting.
© 2023 BidBuild. All Rights Reserved.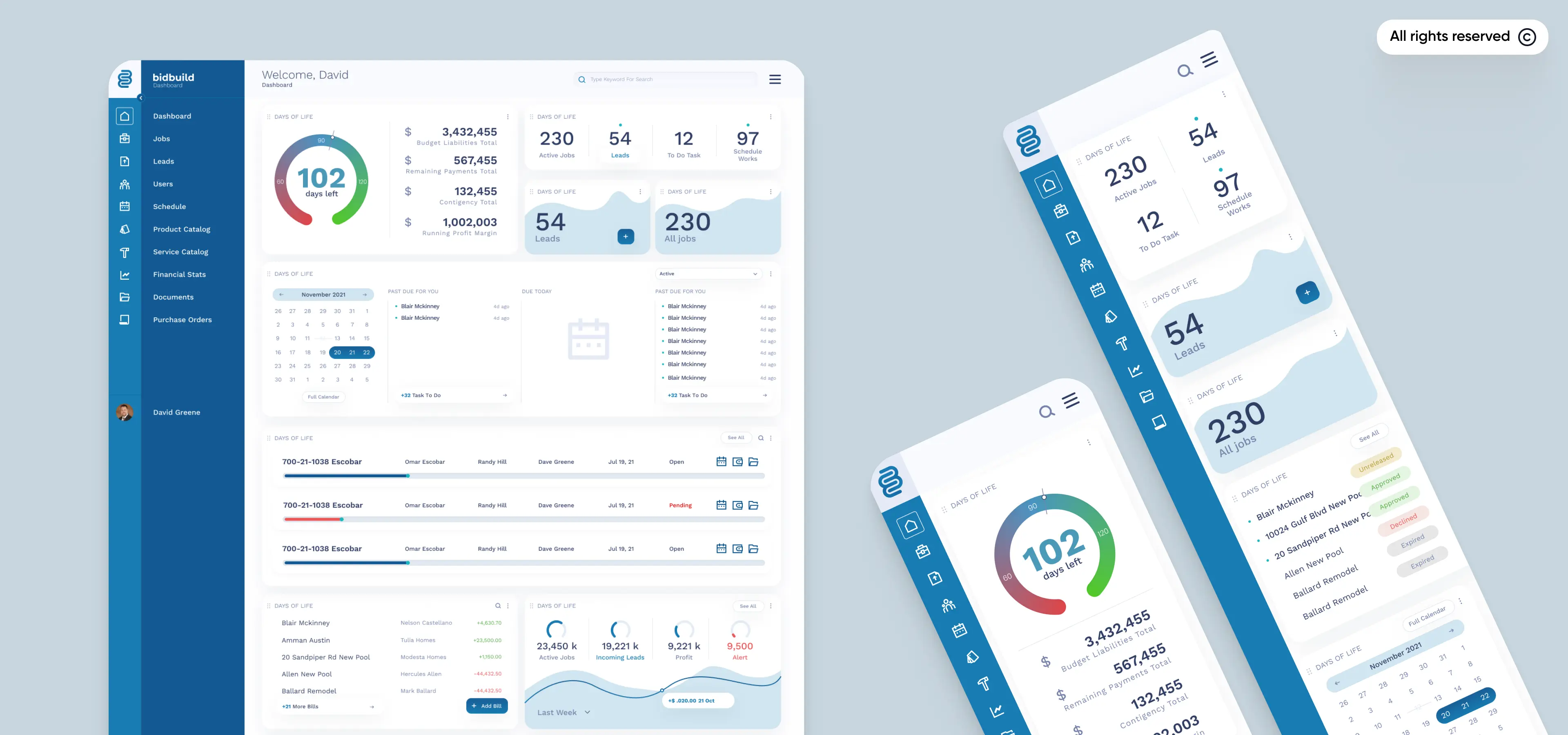 Services we provided
CRM Platform Development
ERP Platform Development
Web App Development
Mobile App Development
MVP Development
UI Design
UX Design
Landing Page Design
Dashboard Design
About the Client
Wahoo Pools is a renowned company in the luxury pool manufacturing industry. As the project owner, the CEO recognized the need for an efficient CRM and ERP platform to enhance sales processes and improve overall operational management within the organization. Subsequently, the platform was expanded to SaaS to cater to the requirements of other businesses as well.
Challenge
Wahoo Pools had previously utilized CRM software, but the existing solution suffered from outdated design and inefficient usability. The client was struggling with scattered data sources, making it challenging to manage leads, track sales, and monitor orders effectively. The existing process for creating proposals was time-consuming, leading to delays in sales operations. The company sought to develop a CRM platform for efficient management of the sales processes with improved user interface (UI) and user experience (UX).
The main challenge faced by ElifTech in this project was to ensure that the developed CRM and ERP platform would address these concerns while accurately reflecting and incorporating all the specific business processes of Wahoo Pools. This required a deep understanding of the client's operations, workflows, and requirements.
Solution
Web App Development
Dashboard Feature Design
Mobile App Development
UI/UX Design
Branding and Landing Page Design
MVP Development
ElifTech's development team had to analyze the functionalities and limitations of the initial CRM software used by company. As a result, ElifTech team identified the areas that needed improvement and devised solutions to overcome these shortcomings. This involved studying the existing software's features, workflows, and user feedback to ensure the new platform would be more efficient, intuitive, and user-friendly. The development team employed modern approaches to UI and UX design to create a visually appealing and user-friendly platform. Special attention was given to creating a Dashboard, which provided easy access to essential data.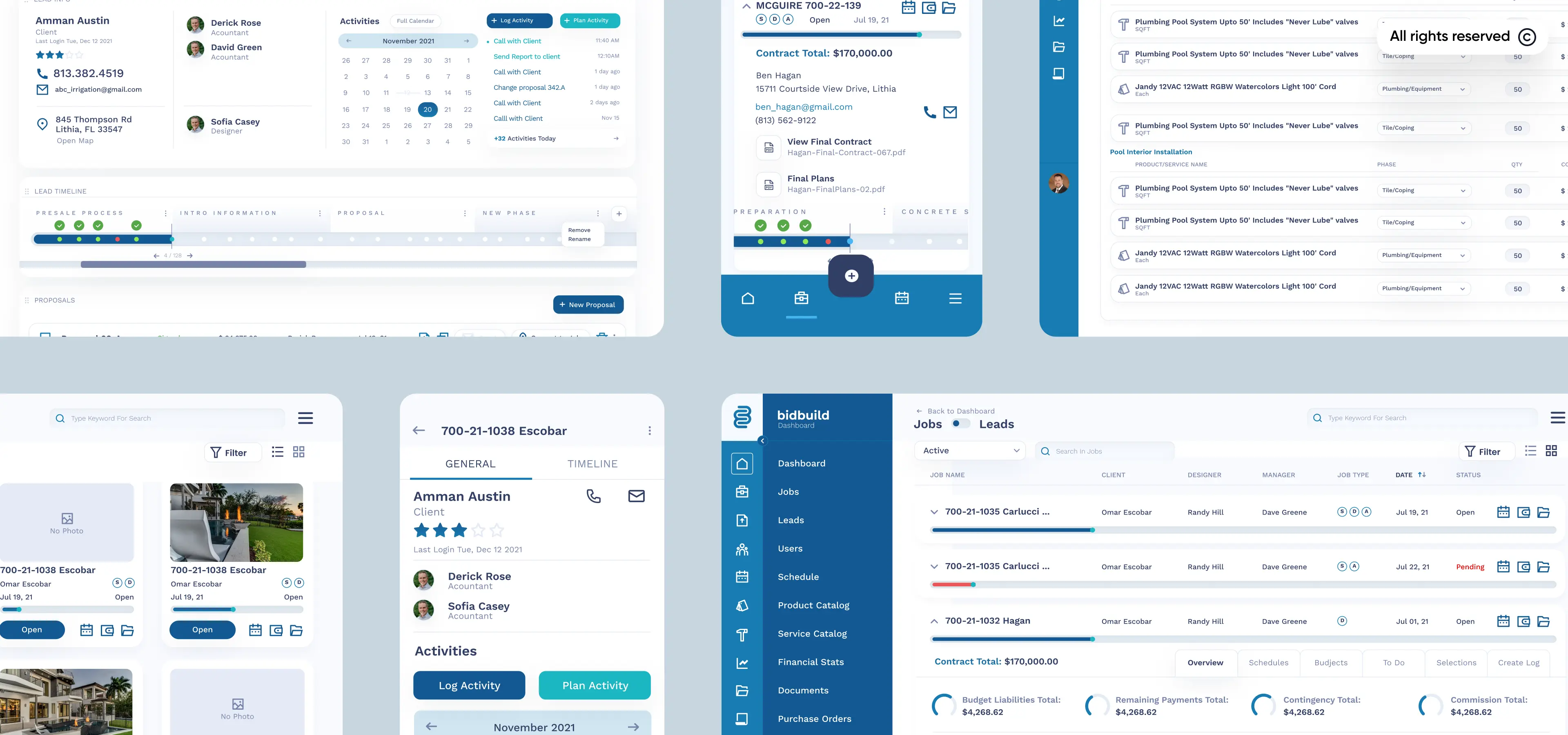 Key Results and Business Value
Enhanced Efficiency
Improved User Experience
Software-as-a-Service Solution
SaaS Revenue Generation
Wahoo Pools transitioned from the old CRM platform to the new one, resulting in time savings for various processes. The streamlined workflows and improved functionality allowed the company to accomplish tasks more efficiently.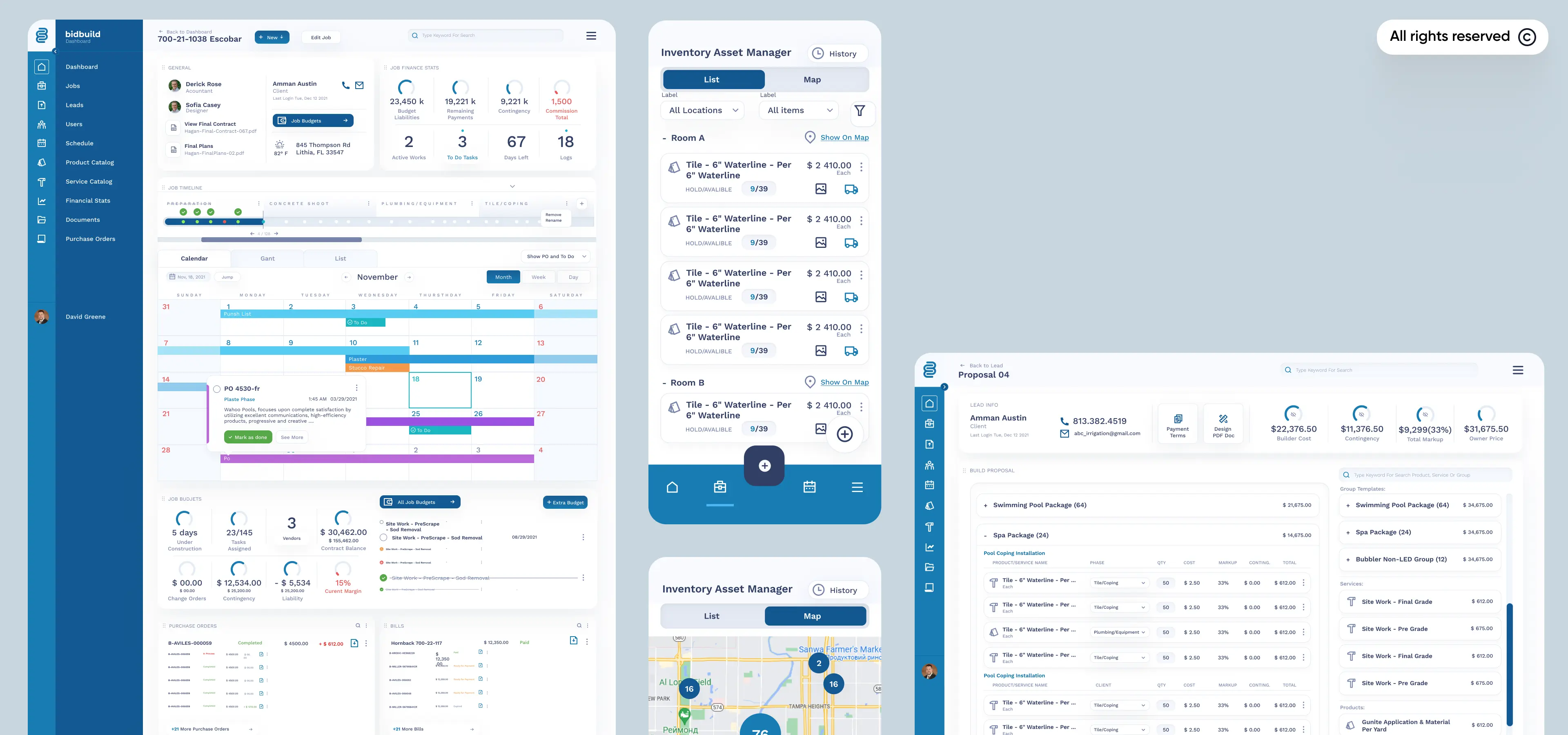 Features Delivered
Products and Services Catalogs
Lead and Activity Management
Proposal Creation
Job Tracking
Budget Management
Mobile Application
Purchase Orders and Vendor Management
Billing and Invoicing
Superadmin Portal for Managing New Organizations (SaaS)
The CRM platform included a robust catalog system that allowed efficient management of the range of products and services. It enabled the creation, organization, and easy updating of product and service listings. This feature facilitated quick access to essential information about the products and services offered.